HOME BREW RECIPES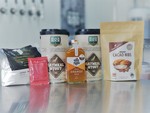 Jaffa Stout
A milky chocolate stout infused with orange & vanilla to make reminiscent of the Baldwin Street Jaffa race!

Ingredients:
2 x 1.7 kg Black Rock Oatmeal Stout
400g Lactose
200g Cacao Nibs
200ml Blue Frog Zesty Orange Syrup
1 Vanilla pod
11.5 g Fermentis US05 yeast

Recipe:
Clean & Sanitise fermenter and associated equipment for brewing.
Dissolve 3.4 kg of wort concentrate and 400g of lactose into 2 Litres of boiling water in a large jug and add to fermenter . Fill with cold brewing water to 20 litres achieving a starting wort temperature of 20 +/- 3 °C.
Sprinkle 200g Cacao Nibs into the fermenter.
Sprinkle the dried yeast onto wort surface and ferment for approximately 6 days until a gravity of approx. 1015 SG is achieved.
Add the orange syrup, vanilla (bean split) to fermenter and allow to infuse for 5 days.
Crash cool fermenter to 1-3 °C for 48-72 hours and keg or bottle using standard practices
Ideally nitrogenate or bottle as per normal procedures.
 

Specification:
Alcohol: 4.69%
ABV Bitterness: 25 IBU
Colour: 125 SRM
Pilsner, Caramalt, Chocolate, Black and Roasted malts + Oats.